When it comes to choosing a city to start a family, it's easy to see why San Antonio, Texas, is so well-loved. With a rich colonial heritage, numerous outdoor activities to ensure wholesome fun for the whole family, and a booming job market, it has a lot to offer.
The city has over 30 neighborhoods and suburbs, so finding a place to settle down requires some research. In this article, we will make the process easier by walking you through six of the best neighborhoods in San Antonio.
Why San Antonio?
Are you still on the fence about whether San Antonio is the right place to move to? The truth is that moving is a big decision, and you must ensure that you're making the right choice.
Fortunately, San Antonio is a fantastic option for young professionals, families, older people, and everyone. The best San Antonio neighborhoods boast a wonderful blend of rich culture, outdoor attractions, affordability, safety, and a strong sense of community.
From Canyon Springs Golf Club and San Pedro Springs Park to the San Antonio River Walk and Botanical Garden, this bustling city has so much to see.
There's also an amazing food scene to look forward to and several community events. It's the perfect place for families.
What to Look at When Choosing San Antonio Neighborhoods
Before we delve into the best neighborhoods, you must understand the criteria we used to determine which neighborhoods to recommend.
Education. Whether you already have a large family or are planning to start one, it's important to ensure that your chosen area provides access to good schools and colleges.
Safety. This is undoubtedly one of the most important characteristics when determining which neighborhood to choose. You will have to do a little research into the crime statistics in the area before deciding whether it's suitable for you and your family.
Real estate prices. When looking for a city and neighborhood to move to, it's essential to ensure that you go to a place where properties are within your budget. Fortunately, San Antonio boasts affordable real estate when compared to other cities.
Cost of living. In addition to affordable properties, your chosen area should offer an affordable cost of living. This can considerably improve your quality of life.
Family-friendly amenities. Another factor to consider is the amenities on offer. Look for playgrounds, parks, and other family-friendly facilities in the area.
Healthcare facilities. It's essential to ensure that healthcare is nearby in an emergency, so look at the facilities in the neighborhood before you make your choice.
Convenience. Convenience is essential, especially for working professionals and busy parents. Check that grocery stores, post offices, banks, and more are nearby.
San Antonio's Best Neighborhoods
We considered the above factors to determine which neighborhoods in this bustling city stand out. Without further ado, here are our top picks:
Downtown San Antonio – Best Neighborhood for Social Butterflies
Want to be close to the San Antonio River? In that case, the Downtown neighborhood is undoubtedly worth considering.
The San Antonio River runs through Downtown for five miles and offers several excellent restaurants, shops, and bars that line its banks. Market Square, a plaza boasting the largest Mexican market in the United States, is also downtown.
It features several traditional Mexican festivities throughout the year and is just a few blocks from the River Walk. Downtown San Antonio is also home to a historical attraction, The Alamo, which is great if you love learning about history.
Downtown is also home to the La Villita Historic Arts Village, which features shops designated on the National Register of Historic Places. In addition, the Briscoe Western Art Museum, the Tobin Center for the Performing Arts, and the San Fernando Cathedral are all important cultural attractions in Downtown San Antonio.
You can also expect to find affordable homes requiring little maintenance and offering picturesque views.
Olmos Park – Great for Those Looking for That Small Town Feel
Are you looking for that small-town feel without sacrificing the city's luxuries? Olmos Park is the perfect neighborhood for you! This wealthy area is nestled in the heart of the city. It's about a four-mile drive from downtown, so if you want to enjoy the attractions of this area without being in the center of the action, you should seriously consider this San Antonio neighborhood.
The community takes pleasure in being pleasant, hospitable, and safe. The area's tree-lined avenues and parks give it a family-friendly atmosphere. Moreover, the area hosts several social events, such as a 4th of July parade and a 10-day fiesta. You'll also find the San Antonio Botanical Garden here.
It's home to several reputable schools, including the highly-rated Alamo Heights Independent School District. Remember that home prices are considerably higher than in other areas, with the average property price over $900,000. However, if it's in your budget, this is one of the San Antonio neighborhoods to own real estate.
Alamo Heights – The Best Neighborhood for Nature Lovers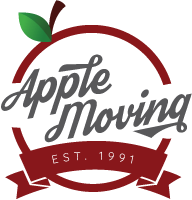 Alamo Heights is another excellent area to consider if you want to become one with nature. This incredible neighborhood in the San Antonio area features two large parks, which makes it a nature lovers' paradise.
If you enjoy playing sports or are searching for an area where your kids can enjoy playing a good game of softball or baseball, you can head over to Olmos Basin. There are also several picnic spots where you can enjoy wholesome family time.
Brackenridge Park, located on the southern outskirts of Alamo Heights, is home to a Japanese Tea Garden, the San Antonio Zoo, and numerous hiking trails.
If being outside isn't your thing, don't rule out Alamo Heights. The McNay Art Museum is also located in this area. It is situated in a Spanish Colonial Revival mansion and features pieces by the likes of Vincent Van and Georgia O'Keefe.
The shopping and food scene also doesn't disappoint. Locals flock to the Alamo Quarry Market for entertainment, shopping, and great food. This open-air market has over a dozen eateries and over 60 shopping outlets. It holds farmers' markets and several other events throughout the year.
You can also find San Antonio College, which is part of the Alamo Colleges District, in this area, making it a fantastic living area for families.
The Pearl District – An Area with a Mix of the Outdoors, Suburbs, and City Life
The Pearl District is another popular neighborhood in San Antonio that continues to gain local recognition. It is jam-packed with recreational activities, local events, eating establishments, clubs, breweries, and cultural experiences.
This community, nestled against the San Antonio River, offers the perfect blend of the great outdoors, city living, and the suburbs. B-Cycle bike rentals at The Pearl enable residents and tourists to pedal around while touring the city. Locals are also frequently seen enjoying the neighborhood's streets on foot, which is a testament to its safety.
Unlike other neighborhoods in San Antonio, The Pearl District is home to Hotel Emma, a luxury brewery and hotel that offers welcome drinks to its guests. The area also has excellent public and private schools, and affordable rentals and home prices are just the cherry on top.
Redbird Ranch – The Best Neighborhood If You Want to Forget the Hustle and Bustle of the City
Redbird Ranch is a small, tranquil suburb located several miles outside Highway 90 and Loop 1604. It's a great place to live if you seek solitude and green spaces.
The greenbelt, a gorgeous array of walking and bicycling trails, is a great feature, and the area has a community center and other facilities, such as a modern swimming pool, fitness room, tennis court, and more. While seclusion is a luxury in and of itself, Redbird Ranch's prices are unexpectedly reasonable! You can find a large home with up to five bedrooms for $165,000 to $309,000.
Leon Valley – A Great Suburb with Great Schools
This neighborhood boasts the Northside Independent School District, which offers above-average education. It also has a great sense of community and offers good safety, both important qualities. A plethora of restaurants and parks offer entertainment for the whole family.
Final Thoughts
San Antonio is a great place to live. With several great schools, natural and man-made attractions, and eateries, it's a fantastic place to raise a family. Whether you live in Downtown San Antonio or The Pearl District, you can count on Apple Movers to help make the transition smoother.
Contact us today to learn more!
Frequently Asked Questions
In the section below, we answer some of your most-asked questions about San Antonio, Texas neighborhoods.
Where is the richest neighborhood in San Antonio?

Located four miles north of downtown, Olmos Park is the wealthiest neighborhood in San Antonio. Alamo Heights and Terrell Hills are the most prominent and richest areas.
What is the nicest suburb in San Antonio?

Here is a list of some of the best suburbs in San Antonio:

Timberwood Park
Alamo Heights
Olmos Park
Terrell Hills
Shavano Park
Cibolo
China Grove
The Pear District
What is the fastest-growing neighborhood in San Antonio?

Alamo Ranch, situated on the extreme west side of Loop 1604, is rapidly establishing itself as San Antonio's fastest-growing neighborhood.